HUNTER REPORTS     :       WE NEED YOUR HELP
Click here to submit your   Hunter Report after your trip.
There is nothing more valuable than accurate information.
Submitting a hunter report at the conclusion of your hunt provides  some of that information. 
Your information shows what hunter effort is made on Stewart Island.  It becomes very helpful when it comes to advocating for hunting on the Island.  Reports from specific blocks are not made public. 
Hunter reports have been the only way of identying the input of hunters to controlling deer on Stewart Island.
Your report  also provides the Trust with your observations at our hut sites and can quickly alert us to issues that need attention.  Remember, the Trust cannot visit a hut more than once a year and we rely on hunters to keep us informed.
The hunters myth:  You just want to know where the deer are!   First off, we know where they are to hunt them, but to protect this resource for future generations we need your data to advocate in future management plans.
The number of reports fluctuates but there have been some consistent  facts over the years.
 An average of eight deer seen by each party

 An average of 2 deer shot by each party

The average hunter  takes 10 days to shoot one whitetail deer.

In that 10  days he only see four whitetail deer.

One deer seen for every 2.5 days hunting.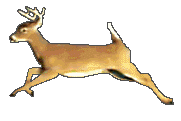 HUNTER REPORTS FROM STEWART ISLAND – RAKIURA.  Maori Land Blocks are not included
Since 2010 Hunter Reports have been collected and collated by Rakiura Hunter Camp Trust.
| | | | | | |
| --- | --- | --- | --- | --- | --- |
|   | 1977 | 1987 | 1997 | 2007 | 2017 |
| #  PERMITS ISSUED | 363 | 1092 | 490 | 559 | 462 |
| # RETURNED  ** |   |   | 108 | 162 | 109 |
| # HUNTERS    ** | 958 |   | 440 | 626 | 401 |
| ESTIMATED TOTAL # HUNTERS   |   |   | 1994 | 2157 | 1699 |
| AVERAGE # HUNTERS per  PARTY** | 2.63 |   | 4.07 | 3.86 | 3.67 |
| TOTAL DAYS HUNTED ** |   | 5898 | 2532 | 3568 | 1860 |
| AVERAGE DAYS HUNTED ** |   | 5.4 | 7.75 | 5.7 | 4.63 |
| ESTIMATED TOTAL DAYS HUNTED   |   |   | 11270 | 11286 | 7866 |
| AVERAGE LENGTH OF STAY ** |   |   | 7.56 | 7.54 | 7.44 |
| WHITETAIL SEEN ** |   |   | 838 | 1135 | 921 |
| WHITETAIL SHOT ** | 503 | 715 | 225 | 354 | 225 |
| ESTIMATED WHITETAIL SHOT |   |   | 1016 | 1108 | 951 |
| AVERAGE SEEN PER PARTY ** |   |   | 7.75 | 8.24 | 8.45 |
| AVERAGE SEEN PER HUNTER ** |   |   | 1.9 | 2.13 | 2.96 |
| AVERAGE SHOT PER PARTY ** | 1.38 |   | 2.08 | 2.18 | 2.06 |
| AVERAGE SHOT PER HUNTER  ** | 0.52 |   | 0.51 | 0.56 | 0.56 |
| RED DEER SEEN ** |   |   | 9 | 34 | 45 |
| RED DEER SHOT ** |   | 8 | 3 | 8 | 12 |
| CATS DESTROYED ** |   | 72 | 26 | 40 | 67 |
| SOURCE | NZFS | DOC | NZDA | NZDA | RHCT |