LITTLE HELLFIRE
November 2018 saw the final hut in the program constructed at Little Hellfire to replace the ramshakle bivvy which had been beside the creek for many years.   The hut is a two minute walk from the beach.  The building crew was Ray Phillips, Kerry Butson, Nigel Hodge, Dale Chittenden, Mike and John DeLury.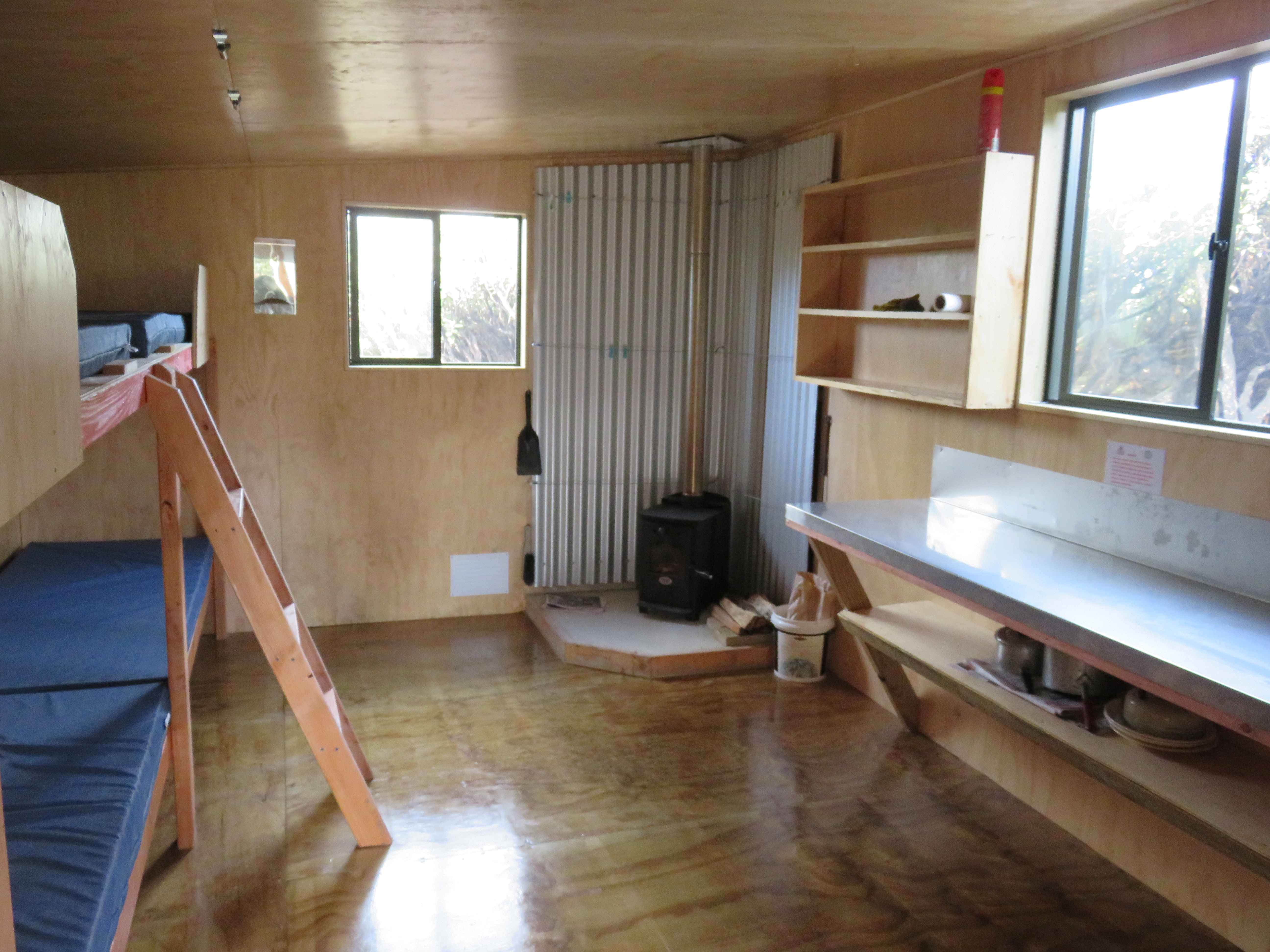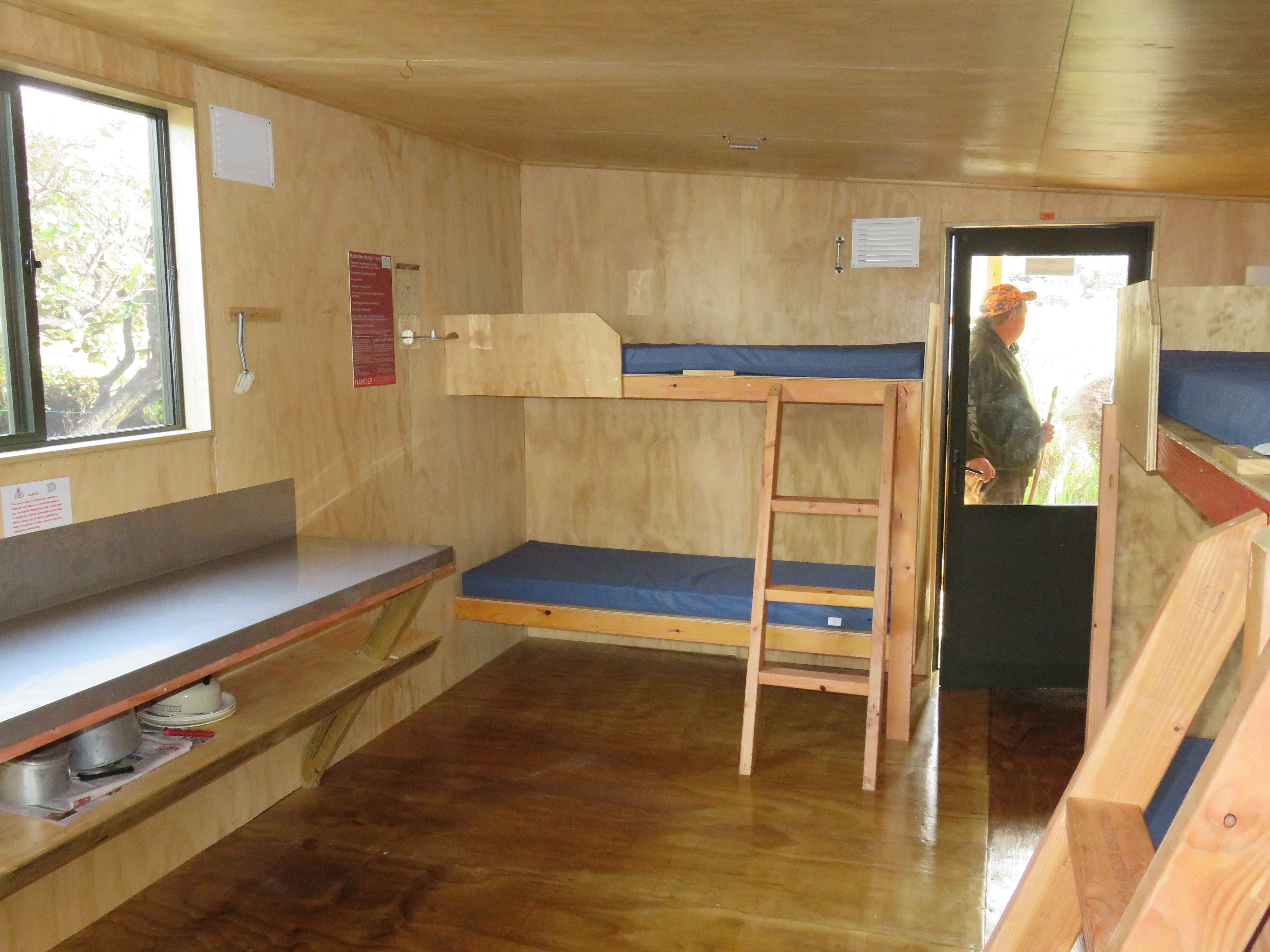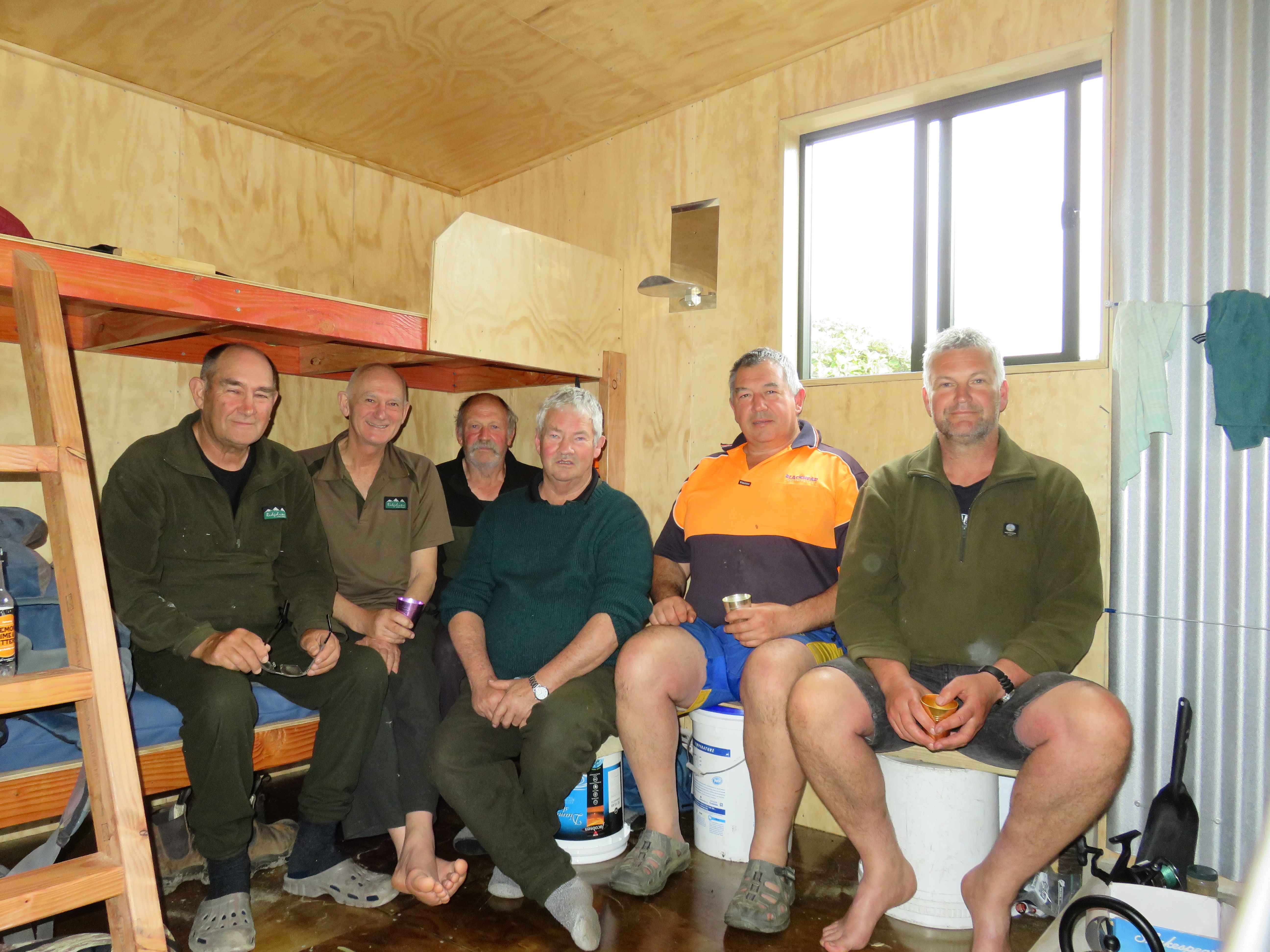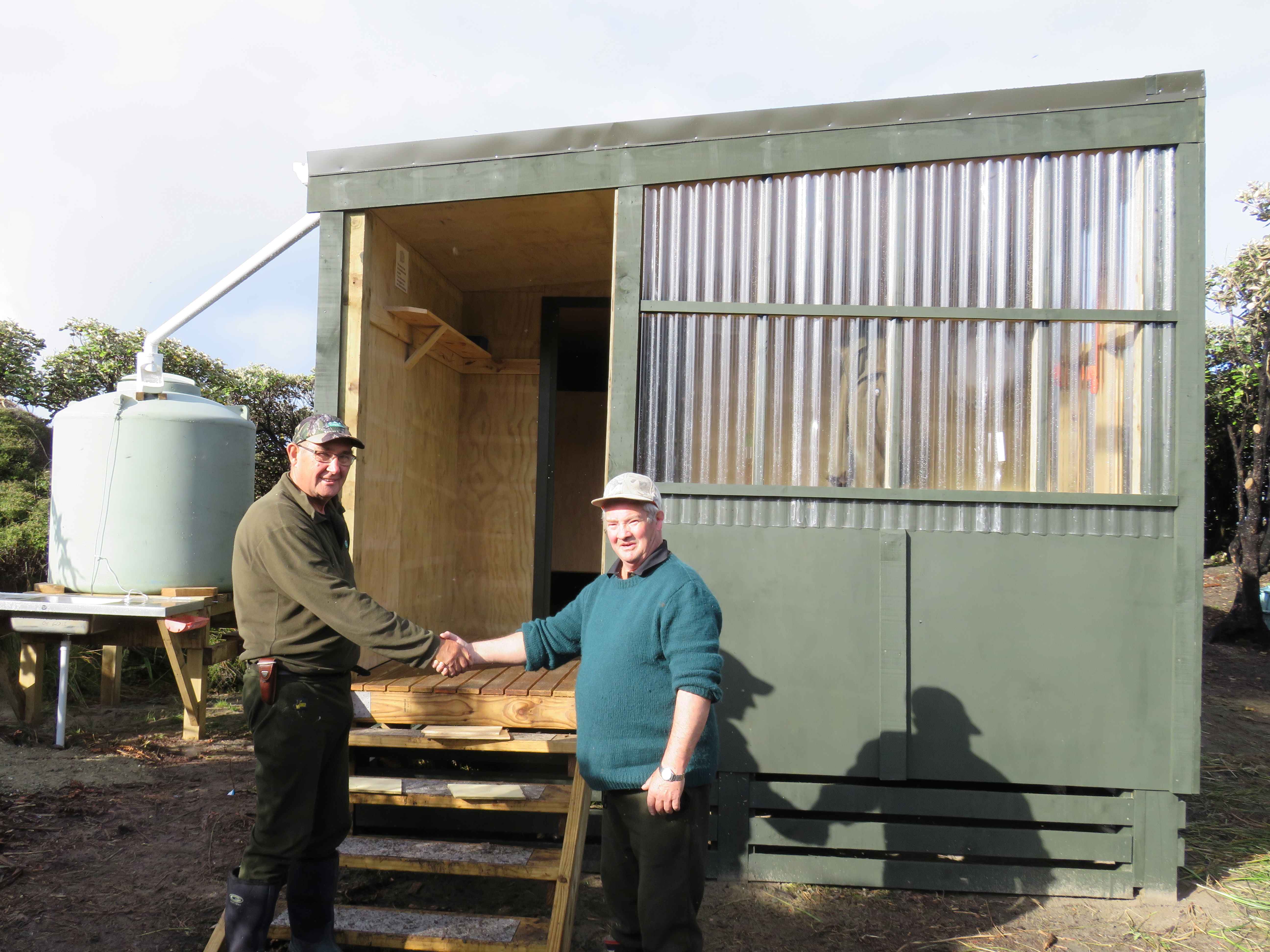 Building crew, John Mike                              Chairman John Secretary/treasurer Ray
                        Kerry Ray Nigel Dale                                       shake on "Job Done"
 Access:  The hut is at the northern end of the beach.  Little Hellfire beach is unstable and the sand is sometimes covered in stones making it unsuitable for planes to land on.  It is sometimes unusable for long periods of time.  Always check with Stewart Island Flights.  Landings are often nearer the opposite end of the beach requiring a bit of a carry. There is no Cell phone coverage.
Ka One Rehu …..   "The Hazy or Misty Coast"  a real feature of this wild coast is the misty appearance resulting from heavy seas. 
Hellfire  …… A descriptive name, especially from the perspective of an old sailor viewing this wild coast from offshore.